Pretty Ballerinas como su nombre indica, es una marca de bailarinas que pertenece al grupo Mascaró, y que literalmente nos emociona.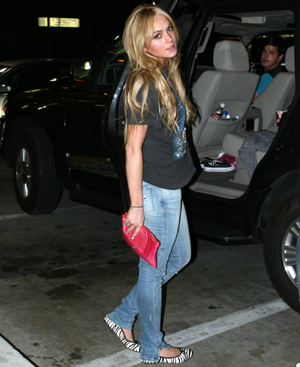 Poco a poco se ha ido haciendo un hueco en el mundo del calzado, hasta alcanzar un éxito rotundo entre sus féminas seguidoras ( entre las cuales nos incluimos) y esto debido ante todo a la comodidad de las propias bailarinas y como no al estilo y diseño de las mismas. De hecho se han hecho tan famosas, que incluso han abierto tienda en NYC y celebrities como Lindsay Lohan las llevan, y es que dan ganas de comprártelas todas y no esperar ni un segundo a estrenarlas!
Dónde podemos comprarlas:
Tanto en el
Corte Inglés
, como en la propia tienda que han abierto en Madrid, que está en la
calle Lagasca
número 30
y su precio ronda los 80 euros, son un poco caras, pero creedme… merecen la pena!
The Mascaró group owns this brand called Pretty Ballerinas. It is a brand which started few years ago, and now it has gained such a huge success, in fact they had just opened a store in NYC and celebrities like Lindsay Lohan wear them. I need to say, that we are in love with this shoes!